The Sword of the Watch Artwork
The focus of this area will be to feature artwork from the various artists working on TFOD projects.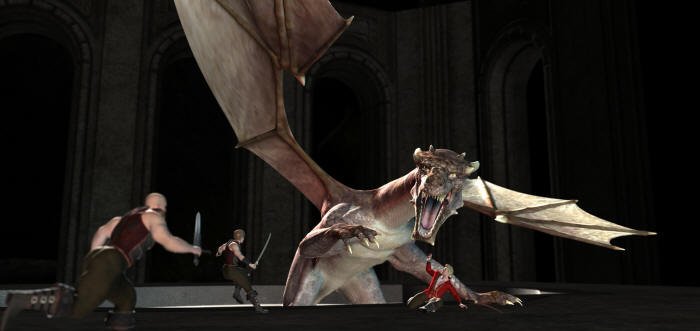 The Angrodha attacks the Keep of Moonledge Peak (from The Rise of the Western Kingdom)
Artwork by John Montgomery
The cover was designed with the iUniverse staff for distribution as a hardcover and quality paperback. Click the image for a close up view.

Videos

These videos were developed for promoting the book to potential readers during the book tour. These were created using Newtek's SpeedEdit. One fun note: my brother-in-law, Corey, who owns a welding shop in my town was corralled into portraying Acar because he was the only guy we knew that had a real beard!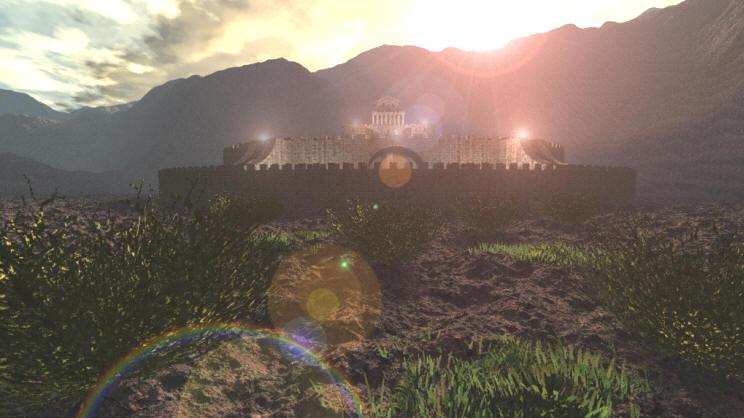 Moonledge Peak at Dusk (from The Fall of Daoradh)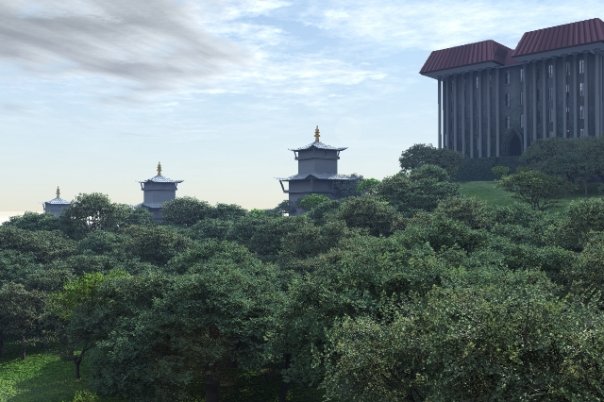 A Rionese Temple
All images for "The Fall of Daoradh" are Copyright 2006-2010, John Montgomery. All rights reserved.